+MORE
7 BADASS 'LEMONADE' GIFS
Graciously bowing down for the Queen
First of all, I understand that this album was not meant for me.
I am a white man who will never fully grasp all of the emotions and experiences presented in LEMONADE. I just won't. I never will.
I realize Beyoncé did not squeeze these lemons for me. 
I realize it is here to educate, to admire, to inspire. It is not here to critique.
Instead, I want to venerate this woman for making such a bold, poignant, sobering piece of art, which I can appreciate and enjoy as an observer.
And in reverence of the Queen, I want to present seven GIFs that demonstrate just how badass she is.
Now, excuse me while I bow down, bitches.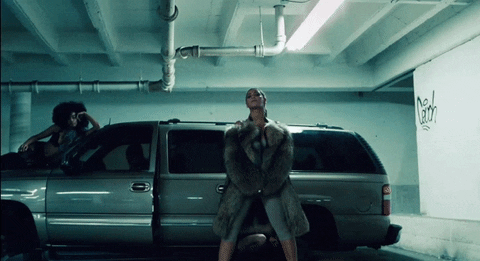 Photo courtesy of Beyoncé